The Great Rubber Band Ball War
Bouncing toward Bethlehem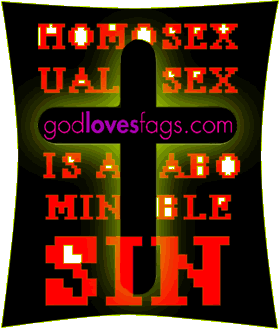 Samir Keishk -- Sammy to the multitudes who shop Pride Superette, his neighborhood convenience store in San Francisco -- is sitting on roughly 1,500 pounds of rubber band ball. Between sales, he adds pound after pound to it, day in and day out.
But across the country in Delaware, John Bain has something that Keishk wants more than a peaceful afternoon with his ball. Bain has already built the biggest rubber band ball in the world. Keishk is more than 500 pounds behind Bain, a 22-year-old University of Delaware student who finished his ball back in March at 2,008 pounds when Guinness certified it as the world's biggest. With the two men willing to do whatever it takes to make the next Guinness Book of World Records, a cross-country battle of the balls is underway.
To Sammy, the challenger, it's all about the Guinness Book. "I work hard, my friend, really hard. This is my baby here," he said, hugging the nearly 4-foot tall rubber monster. "I'll keep going until we get the Guinness Book." For now, with Bain's ball in dry-dock, Sammy's got some time to catch up. He's been adding about 200 pounds a month to his ball, and he's not slowing down.
Still, Bain's not snapping out of it anytime soon. If Guinness deems Sammy a genuine rubber band ball challenger in 2001, Bain will start enlarging his ball again.
Both rubber band aficionados started their projects on a lark. Bain was working in a law firm and was surrounded by office supplies. He decided to try for Guinness when his best friend challenged him to break Englishman Steve Partridge's old record of 1,022 pounds. "When I set my sights on something, I'm not going to stop until I do it," he insisted.
Sammy started building a ball for his 2-year-old grandson Samir. "The idea before wasn't the Guinness Book, nothing," he says. "For my grandson, that's it." Seven months later, Sammy insists he'll keep going until his ball hits the ceiling if he has to. "Guinness Book, Guinness Book," he chanted.
For Bain, there have been some health benefits to ball building. "I was real skinny when I started," he explained. "By the time I finished, I was all ripped. Once it got to be about 1,500 pounds, [rolling it to tie on new rubber bands] was like pushing a car." He also got to go on Howard Stern and Regis and Kathy Lee. "I met Burt Reynolds, Sigfried and Roy," he boasted.
Sammy hasn't gotten much attention yet. He's taken the ball out for walks around his San Francisco Mission district neighborhood, and happily displays pictures showing hordes of people standing around it, touching it, smiling and laughing.
People come to Sammy's store, buy things, then stop to admire the ball. Some days it's a uniform yellowish color. The next day, there might be a smattering of red and green or blue. It's a lumpy, oblong shape; certain pockmarks on its surface are half-an-inch deep, offering a peek into the guts of the ball.
Meanwhile, Sammy pleads with anyone and everyone for donations. He says he's spent thousands of dollars on rubber bands -- at $3.50 to $4 a pound. Bain, however, was sponsored. He wrote to rubber band companies until one in Arkansas agreed to set him up with 1,500 free pounds. Sammy, meanwhile is selling 30 mini rubber band balls as souvenirs to raise money.
San Francisco's only rubber band ball has gotten lots of kudos from the neighbors, though. "I just think it's great," said customer Carlos Gutierrez. "These guys [Sammy and brother Nabil, who helps out from time to time] have been here forever, and they were looking for something to do with their lives, to give them ambition … It's really significant now. I mean, look at this thing!"
Back in Delaware, Bain is trying to figure out what to do with his ball now. He likes the idea of setting it (safely) on fire at Burning Man. But, as he noted earnestly, "I'm just looking for someplace to bounce it."
If you have any spare rubber bands to donate, you can send them to Samir Keishk, c/o Pride Superette, at 3398 22nd St., San Francisco, CA 94110.
Daniel Terdiman is a San Francisco writer who collected baseball cards instead of building rubber band balls.