Big Hairy Pile Of Whoa!
The black market in bugs and strudel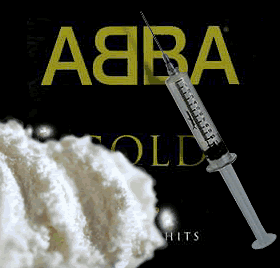 Bug Contraband
Were they in Australia to perform the Nutcracker...or were they smugglers of wood-boring bugs? That was the question officials grappled with before they decided to impound the Russian Kirov Ballet Troupe's slippers and props.
Australia is largely free of wood-boring insects and the natives want to keep it that way. Strict quarantine laws prevent non-indigenous insects from entering the country, and word from the Australian Quarantine and Inspection Service is that wooden-tipped ballet shoes are ideal for housing fugitive insects.
Using tactics that would make KGB officials proud, the Quarantine and Inspection Service stormed the Kirov Ballet's ship in the harbor at Fremantle, a port town near Perth. A massive fumigation postponed the opening night performance of the Nutcracker, but apparently few people noticed.
It Must Have Been the Drugs
Wouldn't it be great to crack open a time capsule filled with memorabilia from the 1970s at 12 a.m. on January 1, 2000?
Officials from Fillmore, California, thought it was a good idea. Trouble is, they have no idea where they put the time capsule.
"We're pretty certain we can figure it out if we find the right people and do enough digging," said Deputy City Clerk Steve McClary. He's hoping newspaper advertisements will alert someone who remembers where the time capsule was buried.
Not everyone in Fillmore is shook up about the lost capsule. "Why did they bury it anyway?" Fillmore Flower Shop owner Janet Foy asked. "That's why we have museums. I thought the idea was to forget it."
Cecilia Corl, owner of a crafts and antique store, isn't surprised that the time capsule was lost. "Fillmorons have Alzheimer's," Corl said. "Who cares about it? And what's in it? Some polyester thing, I'm sure. Maybe platform shoes."
Things Go Better with Poison
Everyone knows that the biggest practical jokers in the world live in Thailand. "Those crazy Thais" is a mantra chanted from Hong Kong to Laos. But one prank went too far, and resulted in the hospitalization of a dozen students.
The Nation reported that a student sprinkled insecticide on instant noodles and watched with delight as his friends devoured dinner. He expected them to get dizzy, he told school officials. Instead, they fell violently ill and needed to have their stomachs pumped.
Paraguay's Corruption Ranking Fluctuates Dramatically
Paraguay's senior anti-corruption official, Chief National Auditor Fretes Ventre, has been accused of extortion and money laundering. Although there is some debate over whether these accusations are legitimate, over 100 incriminating documents led Paraguay's Attorney General Anibal Cabrera to believe criminal charges are warranted. "My opinion is that there exist reasons for impeaching the chief auditor so he can be put on a criminal trial," he said. Ventre denied the charges, and said they come in reprisal for his own fight against corruption.
This will probably perk up Paraguay's sagging global corruption ranking. German-based watchdog group Transparency International rated Paraguay the second most corrupt nation in the world in 1998, but dropped it to the eighth most corrupt under Fretes Ventre's watch in 1999.
Strudel Smuggling Investigation Underway
Was it a communication breakdown, cold feet, or sheer stupidity? Nobody knows what led to the amazing retail discovery in Tesco, a London supermarket: 150 pounds of lovely, fresh cannabis. A spokesman from Tesco said employees spotted suspicious packages while unloading frozen apple strudel imported from Germany. They alerted authorities, and customs officers discovered the enigmatic herbs. The drugs have a street value of approximately $37,000. "It's a strange one," a customs spokeswoman said. "It was obviously meant to be intercepted along the way, and something went wrong. We don't believe it was intended to turn up at the Tesco stores." Probably not.
Jeff Morris is a professional journalist who subscribes to the highest ethical standards of reporting...and other magazines, too.