Um, Not Dead Yet!
One man's afternoon spent as a corpse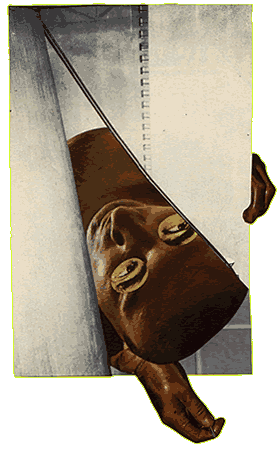 ALEXANDRIA, Egypt -- He says the last thing he remembers is seeing a vision of his mother's face before blacking out while swimming along an Egyptian beach. The next thing he knew he was dead, sort of.
According to Al-Akhbar, an Arabic-language newspaper, Ali Abdel-Rahim Mohammed, 32, was pronounced dead off the coast of the port city of Alexandria on August 9th.
Then the tale gets weird.
In a chilling account, Mohammed says he was awakened the next day by a loud bang and unfamiliar voices.  "I found myself locked inside tight walls of metal and [heard] whispers of people I didn't recognize."
After spending so much time in the morgue's refrigerator, he was stiff and too weak to speak.  All he could do was reach out and grab the hand of an attendant who was with a nearby family identifying the body of a loved one. His grip sent the attendant and the family into a panic.  They sprinted from the morgue screaming at the top of their lungs.
Mohammed struggled to his feet, and in a stiff-legged gait left the morgue to call his own family, only to find that the friends who'd accompanied him to the beach had already told his relatives he was dead.
Although reports of Mohammed's death had been greatly exaggerated, Generalissimo Francisco Franco is still dead.
See also: Back From The Dead
Jeff Morris is a professional journalist who subscribes to the highest ethical standards of reporting, and other magazines too.