Big Hairy Pile Of Whoa!
Bring me your sperm, exploding parrots, and horny ducks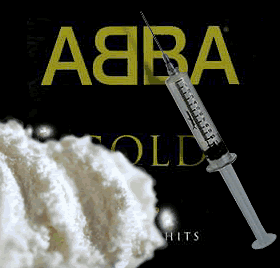 Europeans: American sex fiends should be shot! Authorities in England say the Americans are promiscuous and sexually aggressive... and need to be killed off.
The North American ruddy duck was introduced to Europe nearly 50 years ago, but escaped from captivity. Now, the species is colonizing in Europe in startling numbers. Conservationists are outraged, demanding that the sex fiends be stopped by any means necessary.
One expert calls the American ducks "rapists," and although reports of the ruddy's attempts to sexually assault plastic pink lawn flamingos are exaggerated, wildlife conservationist Rachel Lockwood insists that if the American ducks aren't stopped, European breeds could become extinct.
"These ruddy ducks have a particular fancy for the European white-headed duck, mainly found in Spain,'' Lockwood said. "The ruddy ducks will fly to Spain and mate with the white-headed duck, which is endangered in its own right, and that further endangers the population, because the result is no longer a true-bred bird.''
Frat boy prank or murder? A University of Wisconsin student has entered the plea of not guilty to charges of theft of a domestic animal and intentional mistreatment of an animal resulting in death, in connection with one of the most heinous crimes ever reported on the campus. Chad Alvarez, 23, son of Wisconsin football coach Barry Alvarez, stands accused of kidnapping a fraternity brother's parrot and microwaving it to death.
According to the Milwaukee Journal Sentinel, Alvarez was upset with Cory Greenfield, a 21-year-old senior and the parrot's owner, for sending an email around the frat house stating: "WARNING: the consumption of alcohol is the leading cause of inexplicable rug burns on the forehead." Apparently Alvarez had recently acquired a rug burn while intoxicated.
A visitor to the frat discovered the bird after smelling an odor coming from the kitchen. The parrot exploded before it could be rescued.
Greenfield says Alvarez admitted to kidnapping and murdering the bird. "I didn't think anybody could be so heartless. He was such a good pet," Greenfield said. "It seemed he always said the right word at the right moment... Everybody loved him."
Animal rights groups are demanding that the court throw the book at Alvarez, but U.S. Health and Human Services Secretary Donna Shalala, the university's former chancellor and a family friend, is calling for leniency. The Wisconsin State Journal quoted a portion of Shalala's letter, in which she asked the judge to assess "a proper balance between punishment and an opportunity to get the professional help [Alvarez] needs desperately."
If convicted of kidnapping the parrot, Alvarez faces up to five years in jail and a fine of up to $10,000. For microwaving the parrot, Alvarez faces another $10,000 fine and up to two years in jail.
Scam alert! Police are reporting a frightening trend surfacing -- foreigners filing false reports of muggings in New York City so they can collect insurance money when they return to their homeland.
"We arrested a man from Wales in March, and he said it was a well-known fact in Wales that you can report a robbery in Central Park and no one would question you," Captain James P. O'Neill, commander of the Central Park precinct said. "They give us a Hollywood version, something corny like the perp said 'stick 'em up'... nobody says that anymore."
Crisis in Scotland: Not enough sperm! A Scottish hospital says a shortage of sperm has forced officials to take drastic steps once unthinkable -- importing semen from Denmark.
Glasgow's Royal Infirmary says vicious rumors that the identity of donors will be made public on demand have been circulating. They claim this is responsible for the decrease in sperm givers. Authorities are hoping news of the importation of sperm will help inspire Scots to rise to the occasion and make the sperm banks swell again.
In the meantime, to help Scotland deal with the crisis, the British Human Fertilisation and Embryology Authority (HFEA) has relaxed the rules regarding sperm importation.
"Our main concern is safety and we spent quite a long time considering this application..." HFEA Chairman Ruth Deech told BBC Radio. "We want to make sure that any sperm that is imported meets the same very high safety conditions as those which pertain to sperm which is donated in this country.''
Jeff Morris is a professional journalist who subscribes to the highest ethical standards of reporting... and other magazines, too.