Big Hairy Pile Of Whoa!
Y2K comes early, hiding out in a hole, and sitting with the dead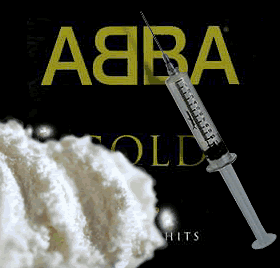 Make plans now. If you're already making plans for a fun-filled night of Y2K looting, robbing and general mayhem, check your local community's calendar for New Year's Eve. In Boston, Mass., and Albany, N.Y., you could be late for the party.
Boston will be welcoming the New Year five hours early -- at 7 p.m., in keeping with the time in Greenwich, England. Mayor Thomas Menino says the time of the celebration was changed so children could be involved in the millennium celebration on Boston Common.
The Boston Globe gleefully declared that Boston was the first city in America to think of celebrating New Year's Eve at Greenwich Mean Time, which no doubt left many residents wondering why there isn't something of substance to brag about in Boston.
And due to concerns about the possible collapse of society due to Y2K chaos, officials in Albany are closing the city's celebration at 11 p.m. The Albany Millennium 2000 Celebration Committee is telling anyone who'll listen that their celebration will be just like Mardi Gras -- only without the booze and with a curfew.
Albany Mayor Jerry Jennings apparently thinks it will be better for everyone if people are home sleeping rather than moping around the city streets wondering if they're going to die. "My feeling is that everything will be fine, but we don't want people not to participate because they're worried about what's going to happen at midnight," Jennings said.
But she's just sitting there. Dealing with the death of a loved one can be a traumatic experience. So many details to worry about, like funeral arrangements and insurance forms. That's why an Indiana man left the body of his elderly mother sitting in the chair where she died -- for 5 years.
Relatives in Kentucky asked police in Elizabeth, Ind. to check on Myrtle Petrie, worried because they hadn't heard from her since 1994. Police found the elderly woman's remains sitting upright, covered with bedding.
"The son stated when his father passed away, what they had to go through at that time was very upsetting, and he didn't want to go through that again," said Paul Cesar, the deputy Harrison County coroner.
UPS worried employees might go postal. Gun control advocates are celebrating a decision by United Parcel Service to stop delivering handguns through its ground service, but the decision has nothing to do with the Second Amendment.
According to reports in Allentown, Pa.'s Morning Call, UPS representative Bob Godlewski says the decision to stop shipping weapons is a proactive move designed to reduce risks. "We're trying to protect ourselves from employees..."
Unabomber defends his mental health. He's just as sane as he's always been... that's the word from the Unabomber himself, Ted Kaczynski. Kaczynski tells Time magazine this week that sure, he's had moments when his frontal lobe was a bit too active, but it was nothing that could be traced to psychological dysfunction. "I had very serious problems with social adjustment in adolescence... But it would have to be distinguished between an organic illness, like schizophrenia."
(Rumors abound that Time is planning to run a similar interview with Charles Manson in November, but the rumors are probably false. "People see a swastika tattoo on your forehead and they automatically judge you," Manson is reported to say in the interview.)
Life on the lam not easy. After searching for a dozen years, police finally found their man. People in the southern Chinese county of Xinyuan are no doubt sleeping much better now that the criminal who stole $15 is finally in custody.
Identified only as Lu in the Legal Daily, he was captured in his home, where he'd been hiding under his closet in a three-foot hole since 1987. He allegedly only came out at night, and even then just occasionally. Thankfully, there was no report on the toiletry techniques or bathing habits the man employed for those dozen years.
Jeff Morris is a professional journalist who subscribes to the highest ethical standards of reporting... and other magazines, too.