Wicked Women To Watch
Four French divas and their crimes against humanity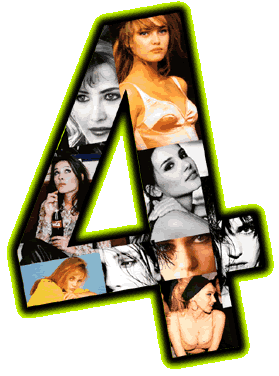 If you think French actresses are just like American actresses -- only more sullen and prone to arbitrary fits of rage -- you've pretty much hit the nail on the head, especially when applied to four French divas who will soon be causing trouble at a theater near you.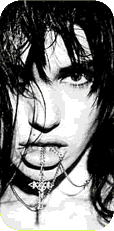 Béatrice Dalle
American Equivalent:
Sharon Stone meets Mickey Rourke.
Crimes Against Humanity:
Béatrice Dalle's career seems frozen in the torrid 1986 hit
Betty Blue
, which made her an international star but pigeonholed her as a homicidal sex kitten ever since. Her role as the tempestuous Betty also prompted the dissolution of her marriage to painter/boxer Jean-Francois Dalle, who shot himself in the head a week after the breakup. "The worst part," Béatrice later remarked, "is that he's still alive. He's walking around with a bullet in his head." When she's not on the set, 34-year-old Dalle spends lots of time in Parisian jails. In the past year alone she was arrested for smashing a taxi windshield and, in another incident, for punching a traffic cop. She was slated to appear in this summer's
The Sixth Sense
, but her U.S. work visa is under suspension since a 1996 conviction for cocaine possession.
You'll be seeing her next in: Trouble Everyday, opposite the equally self-destructive Vincent Gallo.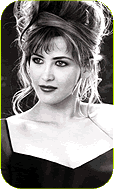 Sophie Marceau
American Equivalent: Neve Campbell, should she survive to her 30s.
Crimes Against Humanity: The 32-year-old has been a fixture in French cinema since her coming-of-age movies of the '80s, but our little girl is finally growing up. She caused a scandal at the closing awards ceremony of this year's Cannes Film Festival, where she asserted that "Cannes is bullshit" and then dove into some extended, largely incomprehensible anti-Cannes diatribe that seemed drug-induced to many spectators. Perhaps as part of a larger strategy to destroy her career, Sophie recently starred in a "lost dog" comedy (Lost and Found) opposite David Spade -- if you slept late the day it opened in theaters, you probably missed it.
You'll be seeing her next in: The World Is Not Enough (opening in November), as James Bond's nemesis Elektra King.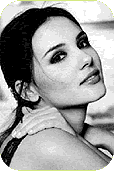 Virginie Ledoyen
American Equivalent: Natalie Portman.
Crimes Against Humanity: So far, this diva-in-waiting remains as chaste as her first name would suggest. Indeed, she comes off as remarkably even-tempered and non-psychotic in interviews, politely responding to the envelope-pushing questions normally put to 22-year-old actresses with no life experience, like "Did you like the clothes you wore in that scene?" and "What do you think of George Clooney?" Virginie denies that the production company of her upcoming film The Beach destroyed one of Thailand's most pristine beaches in order to film a two-minute sequence with Leo DiCaprio. "It's very upsetting when people say you destroyed an island when it's absolutely untrue," she carped. But then why did the location shooting spark protests that have since brought down several Thai government officials?
You'll be seeing her next in: The Beach, which opens this holiday season.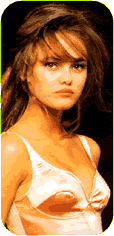 Vanessa Paradis
American Equivalent: Britney Spears on angel dust.
Crimes Against Humanity: Time magazine once called this 26-year-old femme enfant "France's revenge on us for Euro Disney." Paradis began her career at age 15 as Serge Gainsbourg's protege, and soon had to answer the question every neo-Bardot clone poses herself: Shall I be an actress who sings, a singer who acts, or a model who acts and sings? Paradis chose all three, but her hit albums, videos, and movies -- as well as her shock-value ad campaigns for Chanel -- made her "the vixen you love to hate" in France for many years. She was routinely accosted by furious women on the streets of Paris who attacked her, called her "slut," and tried to pull her hair, which produced the slogan: "Why do women hate Vanessa Paradis?" Recently busted for possession of hashish, Paradis has been forced to tame her ways since giving birth to Johnny Depp's baby girl last May.
You'll be seeing her next: At the premier of Depp's next film, The Astronaut's Wife (opening next week), if she decides to attend.
Peter Braunstein writes about film and pop culture for the Village Voice, and is currently co-editing an anthology on the 1960's counterculture.