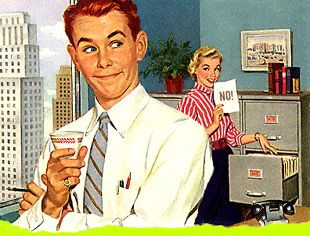 The MicroOptical Corporation has produced a prototype of a computer display that clips onto a standard pair of glasses. With this device, a surgeon could keep an eye on a patient's vital signs without taking his eyes off the scalpel, and a pilot could watch his plane's controls without looking down. The color LCD unit displays an image that looks, to the viewer, like a 15-inch screen approximately one and a half feet away. It runs on a 100-milliwatt belt-clip battery and can be hooked up to a wearable computer. MicroOptical expects consumer models to be available to all you surgeons and pilots out there within the next couple of years.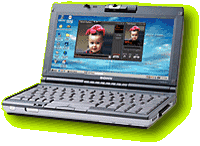 Sony's new VAIO C1 PictureBook is a fully equipped notebook computer with an integrated digital camera. With the camera, you can easily capture both still images and video clips, and manipulate them right on your notebook without having to hook up extraneous equipment. That makes things completely portable when you're on the road taking pictures of yourself wearing a Superman suit in your hotel room -- wait, don't print that...
Thomas S. Roche is a GettingIt staff writer as well as a writer and editor of crime and horror fiction.