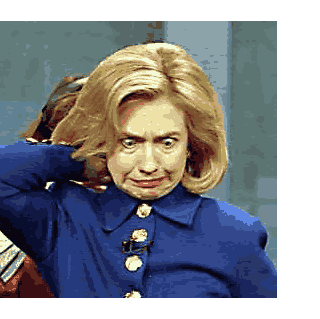 NEW YORK -- Senatorial-hopeful Hillary Rodham Clinton shocked the world today with the surprise release of her candid new book, It Takes a Village to Please a Woman (Random House). The book project was held in secret by Random House up until today's release. It purports to reveal the truth behind the sexual scandals of William Jefferson Clinton. Hillary claims: "I'm airing out my dirty laundry as a manifesto for estranged and broken-hearted spouses everywhere."
The book -- which aims to deconstruct the institution of marriage and its harmful repercussions on the American sex drive -- has attracted harsh criticism, and Republicans like Dick Morris have been quick to speak out: "The intern, the blue dress, even the illegally-imported cigars were nothing more than a ploy to distract from the first lady's own need for carnal delights of the extra-marital persuasion. And I should know."
Reactions in New York have been varied. Geraldine Ferraro, who ran twice for the New York Senate -- with as much luck as she'd have chasing down a Manhattan bus -- mused that the first lady "might have become confused when her political advisors told her to aim for the swing vote."
Amy Rasmussen heads the Foreign Object Watch in Berkeley, California.