Heat Drives States To Compete For Disaster Relief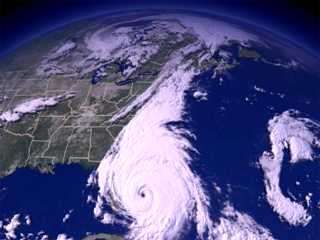 CHICAGO --  As this summer's deadly heat wave hangs over the country like a wave of deadly heat, a fierce competition has erupted between states to ring up the highest body count. To date, the race is a dead heat.
Following an announcement by President Clinton that disaster relief funding would be available only to the state hardest hit by the blistering heat, states have been scrambling to be number one.
"We're going to win this one," announced a jubilant Georgia governor Roy Barnes to a cheering crowd of racist crackers.  "But in order to do so, we must all pull together.  So people, please, bring out your dead."
But despite a history of rural death tolls in double digits, the Southeastern seaboard slipped behind Illinois and Missouri in the summer of '99 heat death toll. In a surprise upset, Illinois officials announced eleven heat-related deaths in the past twenty-four hours.
Las Vegas bookmakers are giving 3 to 1 odds that a Midwestern state will win the current competition for federal disaster relief funds.  However, reports coming out of Kansas and Missouri -- which indicate that many of those initially reported dead may simply be very, very lethargic -- threaten to change those odds.
Senator Jesse Helms (R-NC) called the report of Midwestern deaths "A scandalously anti-family move with a gay agenda attacking the fine tobacco farmers who are suffering hellish heat in the dual service of commerce and Christ."
Experts agree that as the thermostat climbs above ninety for the seventh day in a row, it is important to take appropriate care of the infirm and elderly.
The CDC in Atlanta advises: "Ensure that all elderly patients, persons suffering from respiratory illnesses, patients with MS and persons with a history of heart disease have an up-to-date will. Take all cash, jewelry, and similar assets into your possession prior to death to avoid inheritance taxes. Encourage relatives who may expire to remove anything of value from safe deposit boxes and give it to you before the temperature goes up. In the event of death, keep the deceased in a cool, dry area until the undertaker arrives. During an extreme heat wave bodies begin to smell bad shortly after death unless kept at 68 degrees or cooler."
Diane Goldberg is a free lance writer who has been involved with mental health professionals for most of her adult life.