Trannyporn
Extreme gender cinema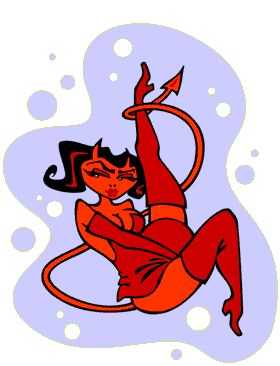 When trannyporn filmmaker Christopher Lee had a retrospective held in his honor in Paris last year, some of the audience was less than satisfied. In typical Parisian fashion, they argued with him and the organizers in the Paris streets, in the middle of the night.
"One person said, 'I thought I was going to see a different type of sexual act that had never been shown before,'" Lee reports. "I tried to point out all these things that you've never seen before -- you've never seen a tranny guy get a blow job by a bio [biologically-born] guy before. And when do you ever see a woman bleeding and have it shown on film? And yet how many women bleed and have sex?"
No matter what the people of Paris might think, Christopher Lee does make videos like you've never seen before. His pornos, Alley of the Tranny Boys and Sex Flesh in Blood, are already underground classics. Featuring his own stars and a unique aesthetic, and showcased at film festivals worldwide (including his own event, San Francisco's Transgender Film Festival), they're garnering quite an appreciative audience.
Alley, his first, was inspired by the aesthetic of '70s gay male porn, and continues to be a top renter at San Francisco's Good Vibrations. It's filled with much strenuous pumping of tranny-boy ass by other fetching punked-out transmen, flavored with a little bondage, a little abduction, and a little piss. His second feature, Sex Flesh in Blood, returns to a different era, the heyday of '80s old-school Goth. With a rockin' soundtrack by Vulgarian Lezboi and other bands, it's a wet dream of a porn tape for anyone fascinated with the erotics of blood and death. It's filled with fetish fashion, cemetery sex, and hints of necrophilia.
Christopher Lee's stable of stars, which includes transfag Angel and performance artist Jade Blue-Eclipse, populates all his films and anchors Lee's growing "porn family." Lee loves raunchy sex of all sorts -- in toilets, seedy hotel rooms, and skanky apartments; his stars fuck rough and come hard. And gender isn't the only thing that gets mixed up in his films. Sex Flesh in Blood features a voice-over in Mandarin and production staff composed entirely of people of color. Hong Kong kitsch, camp, and punk style all add to the brew. Lee is consciously reacting against the divisions that porn (and sexual identity) are subjected to, where every fetish is subdivided and categorized. His goal for Sex Flesh in Blood was to capture a time when "I felt the most free with sexuality and gender. I didn't have to sit around and negotiate until the cows come home, processing into the wee hours of the morning with everyone about everything!"
Three years ago, Lee and co-producer Alison Austin began the Transgender Film Festival, affectionately known as Trannyfest, in San Francisco. A one-day extravaganza of all things gender-bent, Trannyfest occurs each fall and has grown each year. "People are making films for it now, which is exactly what I wanted," Lee says.
As for his own future plans, Lee is cagey, but rushes to state, "I'm getting a little tired of censoring my work. In Alley I felt that I had a responsibility in what I showed; I could not go to the extreme that I wanted to go, because I had to take the community into consideration, because I knew it was one of the few things out there." This time around, he promises, he won't be holding back. "I want to say 'more blood,'" he grins, "but I don't want to give anything away."
Lori Selke is the Features Editor at Scarlet Letters, www.scarletletters.com. She has written for, among others, On Our Backs, Black Sheets, and FaT GiRL.