Death On The Set
Fatal entertainment mishaps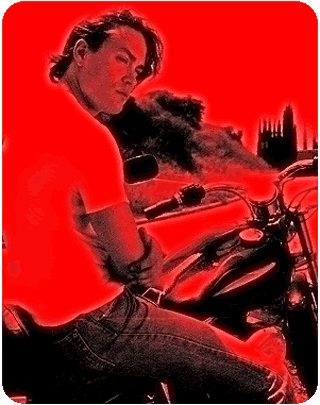 Alife spent before the cameras seems to be one of indolent ease: A few moments strutting and preening on set followed by long recuperation sessions at mansion poolsides and swank nightclubs, with a bevy of starlets and models always standing by to provide succor of a more personal nature. But in this land of Cockaigne, not every performer lives to see the wrap party.
Chris Chubbock, 1974. After a slight technical glitch while reading the news during her morning talk show, "Suncoast Digest," in Sarasota, Florida, host Chris Chubbock looked straight into the camera and said, "In keeping with Channel 40's policy of bringing you the latest in blood and guts and in living color, you are about to see another first -- attempted suicide." True to her words, she pulled out a gun and, before the startled crew could react to this unscripted bit of whimsy, killed herself with a single bullet to the head. It was an unforgettable viewing experience for her early-morning audience.
Vic Morrow, 1982. The beloved star of TV's Combat ironically met his well-publicized fate on a far better-financed faux front line. While sprinting across a Vietnam-era battlefield set in a segment of Jon Landis' Twilight Zone: The Movie, debris from an effects explosion brought down a helicopter. The rotor literally sliced Morrow in two. (The joke about his "head and shoulders" is not exaggeration.) The two child actors he was carrying were also killed. Landis and four members of the production staff were charged with involuntary manslaughter but acquitted after a highly publicized trial.
Jon-Erik Hexum, 1984. It was another day of long delays between takes on the set of TV's spies-posing-as-fashion-photographers show, Cover Up. Star Jon-Erik Hexum, the show's hunky heartthrob, tried to liven things up by grabbing a prop gun, putting it against his head, and saying: "Let's see if it's got one for me." He was no fool -- he knew it was loaded with blanks. But he was an idiot. The concussion of the blank and the discharged wadding fractured his skull, sending chunks of bone deep into his brain. He never regained consciousness; the doctor pulled the plug 6 days later.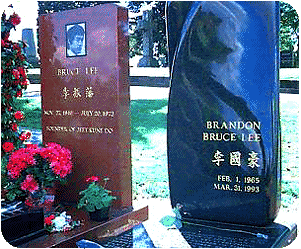 Brandon Lee, 1993. The son of Bruce Lee was done in by that old adage "There's nothing as dangerous as an unloaded gun" while filming what would become his post-mortem breakthrough, The Crow. In one of the last scenes to be shot, the script called for Lee's character to be killed by thugs burglarizing his loft. The performance went down fine; the gun went off, stage blood squirted, and Lee did a fine job of collapsing with a mortal wound. It was when Lee didn't get up after the take that the crew realized he wasn't acting. In a bizarre mishap, the prop pistol had been loaded with a live round. Lee died 14 hours later of a bullet wound to the abdomen.
Chuck Norris, ongoing. No, the thespian Time magazine called "the most successful really terrible actor since Audie Murphy" hasn't been decapitated or blown up -- yet. The same cannot be said for all the little people who make his films possible. Norris sets have been well-littered with all-too-realistic corpses. The most notable mishap came during the shooting of Delta Force II: Operation Stranglehold when a helicopter crashed shortly after takeoff, killing five and injuring three members of the cast and crew. Then there was the unfortunate incident during the filming of Braddock: Missing in Action III when another helicopter crashed into Manila Bay, killing four Filipino soldiers. The Norris magic has even carried over onto the small screen. Earlier this year on the set of Walker, Texas Ranger a stuntman died of an apparent heart attack after driving a pickup off a jump ramp in a routine stunt. How much longer can Chuck dodge the Reaper himself?
John Marr is the publisher of Murder Can Be Fun.