Leo The Conflicted
Titanic star's Web site is a heap of contradictions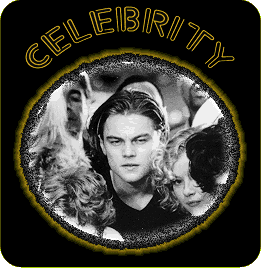 Ever since Titanic plunged Leonardo DiCaprio from quality indie film actor to superstar for mass consumption, he's been attempting to distance himself from the celebrity appellation like it was a sinking ship. Most famous of these anti-publicity stunts was his '98 Oscars snub, combined with adamant denials that he ever wanted to be in a big, cheesy movie like Titanic.
And yet, head to his official Web site and what are the first words you see? "Celebrity." It's referring to the Woody Allen movie, of course. All the same, for someone who so clearly wants the world not to forget his sensitive, What's Eating Gilbert Grape side, it seems he could have used his very own home on the Web to do something better than defend himself against bad publicity and sell merchandise.
Silk pillows! "Inspired by the film roles played by Leonardo DiCaprio -- Romeo and Juliet and The Man in the Iron Mask." Just $39.99! Why not just slap Leo's cute face on the end of a shiny pink vibrator and market it to preteens? It'd be far more lucrative.
But I digress...
With the click of the mouse, we get Leo the Myth: When Leo was a fetus, he kicked his mom's womb as she viewed Leonardo Da Vinci painting. That's how he got his name. Isn't that cuuuute?
Leo the Great Actor: From his motion picture debut in the highly-acclaimed Critters 3 to his big stint on Growing Pains (what the hell happened to Kirk Cameron, anyway?) to that time he played a (pick one) retarded/abused/fucked up kid and the critics were ever so impressed.
Leo the Hunted: "A horde of photographers, many of whom were shouting vicious and personal obscenities, attacked Leonardo DiCaprio and his party upon their arrival at Taipei's airport on April 26, 1999. One of Mr. DiCaprio's friends did curse out one of the most outrageous paparazzi who had continually shouted obscenities directly in the face of Mr. DiCaprio's parents ... Mr. DiCaprio's party sought refuge at the China Airlines VIP departure lounge to escape the aggressive and threatening paparazzi."
Leo the Good: He donates money to the U'wa Defense Project and to teen computer labs where his Web site can be accessed by prepubescent horndogs from all economic backgrounds. Never mind the fishermen put out of work after the Titanic set destroyed their bread and butter, or the environmental havoc wreaked on Maya Bay on Phi Phi Le island during the filming of Leo's latest, The Beach. It's OK, they put everything back the way it was, according to Leo's site.
For a guy who acts like fame is a curse, that's a whole lot of PR slop.
There is one weak attempt to display Leo's deeper, more mystical side. On the page labeled "The Art Gallery" is a cryptic statement -- "Art has always been important in Leonardo DiCaprio's life. He feels that the art world is the only place left where it's still possible to explore the extremes." -- and links to a couple of graffiti-inspired artists' statements.
Methinks Leo has a soul, and perhaps a brain. Or at least, that's what he wants me to believe, despite his much-publicized exploits with 18-year-old supermodels and a one-dimensional portrayal of Jack the "artist." Now, he's clearly very famous, and that isn't going to change. So why not use his fame to express his true, deep self? How about a self-aware anti-celebrity celebrity Web site? Call it Leo the Conflicted.
And if he can't do that for us, he could at least let us know, once and for all: Is he gay? I, for one, am dying to find out.
Jenn Shreve
is a freelance writer in San Francisco, a media columnist for
Salon.com.