Male Bellydancer On A Mission From God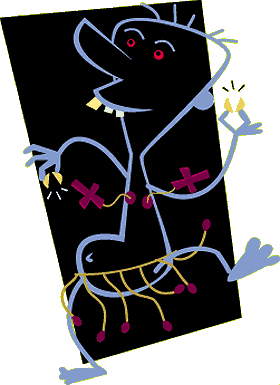 God works in mysterious ways -- just ask a man in Salt Lake City who says Jesus Christ personally told him to become a male belly dancer.
The 46-year-old dancer -- who goes by the name "Aziz" -- says his belly-shaking is a higher calling designed to spread Christian goodwill. Although he doesn't preach or talk about God as he shimmies and shakes, Aziz says he fulfills his mission just by making people happy.
Sometimes, though, his sensual moves are a little too happy: Aziz claims it's not unusual for heterosexual men to approach him after a show and tell him they find his dancing erotic.
He says he's even been asked back to a few hotel rooms by both men and women, but he never accepts an offer because, in his words, "...that wouldn't be professional."
Wireless Flash