The Gary Coleman Bill
Protecting child actors from themselves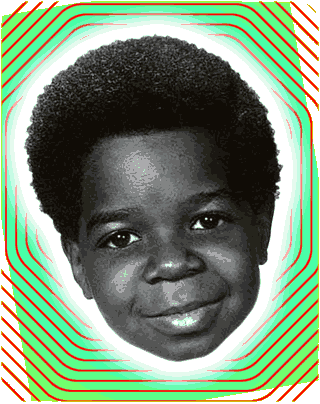 ACalifornia Senate bill aimed at protecting child actors is now sitting on the governor's desk. If signed, SB1162 will place further restrictions on parents' access to the money their kids make on the big and small screens.
It's too bad the legislators can't pass another law -- one that protects child actors from, well, being child actors. It could be called the Gary Coleman Bill. From a lifetime of stigmatization to bankruptcy and drug addiction, no worse fate could befall an adult than to have been a rich and famous kid. And there's no better poster child for this phenomenon than the permanently pint-sized 31-year-old Coleman.
During the heyday of Diff'rent Strokes, Coleman made $64,000 a week playing pipsqueak Arnold Drummond. His real-life adoptive parents siphoned off the lion's share of his childhood earnings, and Coleman had to spend a sizable amount on multiple kidney transplants himself. Last month, he filed for bankruptcy, following a failed stint as a mall security guard.
The news of Coleman's financial ruin capped a year of well-publicized woes for the troubled actor. In January, he confessed to US magazine that he was still a virgin and never planned on getting laid. In July, he was taken into custody (but later released) for failing to pay the $400 fine for assaulting an autograph-seeker in the summer of '98.
Bankruptcy, assault charges, and late-term virginity would be unremarkable -- though pitiful -- for an average citizen. But Coleman has faced the added humiliation of bad press, simply because he was a famous kid. It's no wonder that when Diff'rent Strokes costar Dana Plato -- who had her own much-publicized run-ins with the law -- committed suicide, the only sympathy Coleman could muster was for himself: "I was not upset or surprised. My thoughts were more for her son and the press issue and whether it would affect my ability to get employment -- because publicity about Todd Bridges, Dana or myself is never good," he told People magazine.
The Diff'rent Strokes cast may be the worst-case scenario (Todd Bridges has been charged with and served time for several felonies since the show ended), but child star trauma exists throughout the entertainment industry.
Compounding bad spending habits and pilfering parents is the fact that many child actors are unemployable as adults: They 're not talented enough to continue acting, and they're too recognizable to do anything else. When they do get adult acting jobs, they struggle to alter their public image -- as was the case with Rick "don't call me Ricky" Schroder, who managed to snag a decent job on NYPD Blue, despite the fact that he once danced with Menudo on Silver Spoons.
For some, there's simply no hope. Jaleel White (formerly known as Urkel), and Soleil Moon Frye, aka Punky Brewster, have teamed up for the universally panned, B-list show Grown Ups on UPN. The name alone implies desperation to be seen as something other than adorable, onscreen children. When the show launched, White said of his former TV persona, "I let him die." Easier said than done. When you give the world characters as obnoxious as Urkel and syrupy as Punky, the memory never dies.
Childhood stardom is child abuse; the adult survivors grapple with its consequences for the rest of their lives. The real question is whether the public can live without these child stars. From Haley Joel Osment, the 8-year-old star of The Sixth Sense to the hotties on Dawson's Creek, the public demand for these young victims seems insatiable. Parents, eager to see their kids succeed, certainly aren't going to do the right thing and discourage their kids from raking in millions.
The Gary Coleman Bill is doomed before it even has a chance to exist. We can all look forward to tabloid tales of bank robberies, drug overdoses, and general misery for years to come.
Jenn Shreve is a freelance writer in San Francisco and a media columnist for Salon.com.